Soundrifft helps social media agencies and in-house teams
optimize their digital processes and improve return on ad spend.
Discover How to 10x ROI across your digital channels.
DIGITAL STRATEGIC PLANNING
93% of companies don't have a clear strategic vision
We will help you with a clear strategic plan, uncover your available tactics, make sure you have the right workflow, the right systems, the right team, the right priorities, and right methods to achieve your goals.
84% of ad budgets produce ZERO results
When it comes to Google Ads, FB/Insta Ads, Programmatic Ads we are the best. Get your free audit to identify exactly what is and is not working in your campaigns today.
97% of companies measure the wrong metrics
You can't improve what you don't measure. We help you measure the right metrics and come up with a data driven decision making process.
Soundrifft is part of Logic 3.2 Holding a holding group experienced in integrating high impact
digital strategies and appropriate growth solutions in order to promote digital innovation for clients.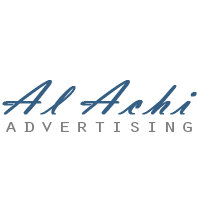 Not everyone needs a digital agency.
Book a 30 min slot and we'll promise you
2 tips that you can do on your own.
MEET OUR DIGITAL WARRIORS

Joe Kury
LEAD DATA ENGINEER
Aaron Fu

GROWTH SPECIALIST
Jennifer Hamad
COO & LEAD STRATEGY
Ullysses Alvarado
LEAD CUSTOMER AQUISITION & CLIENT SERVICES
Alexis Georges
CREATIVE DIRECTOR
Stefano Mongardi
INSTAGRAM - SNAPCHAT GROWTH SPECIALIST
Mariella Garriga
LEAD GENERATION SPECIALIST
Eden Batia
PROJECT MANAGER